Watch British TV online from Anywhere Abroad.
---
Online TV and on demand websites are normally only available if you have a UK IP address. An IP address shows where your computer is located.
By using Watch UK TV Anywhere service your computer automatically connects to one of our servers (which are like very large computers) every time you connect to the internet. This means that every website you visit will see our server's UK IP address. As such, any website you visit will see you as being based in the UK.
And don't worry, if you want to visit a site from your local IP address the service can be easily switched off.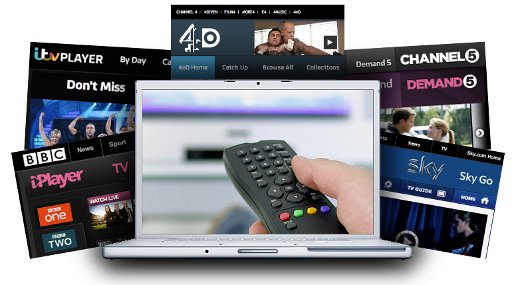 Are you a Brit who lives abroad and misses good old UK telly?
End your suffering now. With the wonders of the internet, UK television is accessible anywhere in the world. Thanks to the recent developments of BBC iPlayer, ITV Player, 4oD and Demand Five, UK television is just a few clicks away.
All you need is a broadband connection, a computer and access to a UK based VPN (Virtual Private Network) like ours and you'll be enjoying all your favourite UK TV shows just like the good old days.
Join Now
---
Start your 48 hour FREE Trial Now! Get instant access.
£0.00 Now, Then Just £4.95/month After Trial!